Babies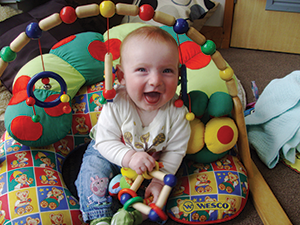 We as a centre promote "Breast is Best" however for parents wishing to use formula milk we will follow the health and food standards guidance and make up fresh for each feed. We ask parents/carers to measure water into a sterile bottle and measure the powder formula into a separate container.
Because guidelines do not recommend weaning babies before the age of 6 months, we do not provide food for children under this age. However we do appreciate that some children need to be weaned earlier than this. We ask parents to provide food for the short period of time until their child reaches 6 months of age.
Following guidance from the Food Standards Agency 2009, we would like to assure you that all the children in the Baby Room that are under 1 year old will only be given formula milk or boiled water to drink. Advice is give that full fat cows milk can be used to prepare food. E.g. breakfast cereal.
If you would prefer your child to have the formula milk on their breakfast cereal, please let us know and supply extra formula to enable us to do this.