Illness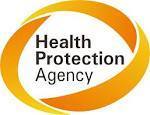 If your child is ill, we advise that they stay at home as children will not achieve their full potential if they are unwell. Please see below some guidelines from the Health Protection Agency for common illnesses:
Sickness and Diarrhoea
If your child has symptoms of sickness and/or diarrhoea it is very important that they stay away from nursery for at least 48 hours after the end of their symptoms. You should also ensure that they have eaten and had at least one solid bowel movement before they return. This is the best way of preventing the spread of infection to others, which is important as we have some vulnerable children at the centre.
Chickenpox
Children should be kept away from school for five days from the onset of the rash.
Hand, Foot and Mouth
There is no exclusion period for this disease, but sometimes a child may feel unwell in which case they should be kept at home.
Conjunctivitis
If an outbreak/cluster occurs, you should contact your local Health Protection Unit to treat this, however there is no recommended period to keep the child away from school.
Asthma
If you child has asthma, you will be asked to fill in a medical form and to leave an inhaler at nursery. This must be in the original chemist packaging, labelled with the child's name and the dosage instructions.
Headlice
Please check your child's hair at least weekly. If you find signs of headlice, please treat the whole family. Please inform the centre so that we can alert other parents of an incidence. This can prevent widespread infection and therefore re infection. Please do not be embarrassed by headlice, they are a common childhood problem.
Medicine
We do not give non-prescribed medication to children or administer drops, sprays or ointment into nose, eyes or ears. Children returning to school whilst on antibiotics should be fully well. Any medication given must be in the original chemist packaging, labelled with the child's name and dosage instructions. You will be asked to fill in an administration of medicines form and will be asked to sign this when you collect your child from the centre.
If your child has an ongoing or more serious medical problem, we will consult expert advice and may draw up a medical plan to enable your child to be included in every way possible. Please speak to the staff before admission if this is the case so that we can properly prepare to give your child the best possible care.
If your child has a medical condition such as allergies or asthma and needs medication on a regular basis during the day, please inform us when completing your admission form.
Children usually experience cuts, falls and grazes, and this may happen while they are in the centre. An incident form will be completed and parents will be informed upon collection. If there is anything needing more attention we will immediately try to contact you. If your child has a bump to the head, parents are informed as per centre policy. Sometimes these are only minor but we still inform parents.
If your child is going to be absent, please telephone to let us know. If your child is not well enough to play outside then please keep them at home until they are better. Staff are trained in Paediatric First Aid which is updated every 3 years.
Calpol
Non-prescribed Calpol or other paracetamol equivalents will only be given on doctor's advice, in conjunction with prescribed medicines or as part of a long term condition. If your child has a high temperature, staff will contact you and always take appropriate measures to lower a high temperature.