Meetings
Attendance at Governing Body Meetings
Governor Name

Type of Governor

Business Interest

Other schools governed

Financial Interests

Committee Memberships

Date of appointment

Date term expires

Gillian Harrison

(ex officio)

Executive Head
(Staff)

None

None

Full Governing Body

Finance, Personal & Premises

Curriculum & Improvement

01/09/2021
01/08/2025

Lizzy Battersby

Governor Advisor

None

None

Robert Bird

Chair
LEA

Rotherham Councillor

Rosehill Photography

None

Full Governing Body

Finance, Personnel & Premises

Curriculum & Improvement

02/01/2020

01/01/2024

James Fisher

Co-opted Vice Chair

None

None

Full Governing Body

Finance, Personnel & Premises

02/01/2020

01/01/2024

Amanda Beatson

Co-opted Vice Chair

None

Badsley Primary

None

Full Governing Body

Finance, Personnel & Premises

02/01/2020

01/01/2024

Danuta Watkinson

Parent

None

None

Full Governing Body
01/07/2020
30/06/2024

Rebecca Harrison

Parent

None

None

Full Governing Body

Finance, Personnel & Premises

02/01/2020

01/01/2024

Clare Jones

Parent
None
None

Full Governing Body

Curriculum Improvement

02/01/2020
01/01/2024

Julia Middleton

Safeguarding Governor

None

None

Full Governing Body

Finance, Personnel & Premises

02/01/2020

01/01/2024

Sarah Sayles

Staff
None
None

Full Governing Body

Curriculum & Improvement

02/01/2020
03/09/2021

David Sheppard

Co-opted

Rotherham Councillor

None

Full Governing Body

02/01/2020

01/01/2024

Lynn Tunney

Co-opted

None

None

Full Governing Body

Finance, Personnel & Premises

02/01/2020

01/01/2024

Governor 1

Parent

None

None

Full Governing Body

Finance, Personnel & Premises

Curriculum & Improvement

02/01/2020

01/01/2024

Jane Abbott

Co-opted

None

None

Full Governing Body

Curriculum & Improvement

01/07/2020

01/01/2024

Harriet Greenway

Parent

None

None

Full Govening Body

07/07/2021

06/07/2025
If you wish to contact any of our Governors, you can do so by emailing rawmarshnursery@rotherham.school
A word from our Chair of Governors: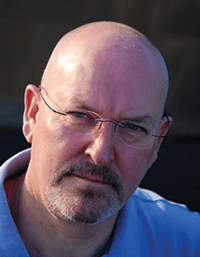 Hello, I'm Bob Bird, Chairperson of the Governing Body of Rawmarsh Children's Centre. It gives me great pleasure to take this opportunity to explain more about the Governing Body of our Centre.
The main role of the Governing Body is to maintain and improve standards of the Children's Centre. The Governing Body is made up of representatives of Staff, Parents and the Community as well as having some member appointed by the Local Education Authority (LEA). They are all volunteers who give up their free time to ensure that the Centre is managed effectively and to the benefit of children.
The Governors collectively have various legal responsibilities and duties as set out by Central Government and the Local Education Authority. They are responsible for the effective management of the Centre, for the Centre budget, and for Health and Safety. They help to set and monitor the Centre's philosophy and policies.
Governors do not make detailed day to day decisions about the running of the Centre. This is the role of the Head of Centre supported by the staff.
All Governors give up their time voluntarily and whilst it can be a commitment with a lot of time and effort involved, it's also very rewarding especially with a Centre like ours. You can either be elected as a Parent Governor appointed by the LEA (details of the next elections are available from the Head of Centre), or be co-opted by the Governors. If you are interested in being considered for a Governor position please contact the Head of Centre or the Chair of Governors via the Children's Centre.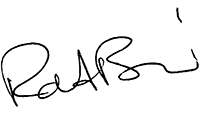 Councillor Robert Bird
Chair of Governors