Health and Safety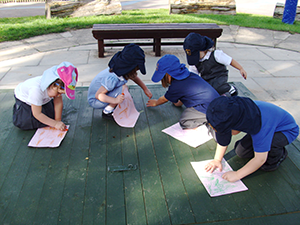 Health and Safety is a top priority, therefore all children are supervised at all times and all access doors are fitted with electronic security devices. Equipment and facilities are risk assessed every day to ensure their safety and fitness for purpose. First aid boxes are available throughout the Centre and all staff are trained in paediatric first aid. Staff are aware of the children constantly developing abilities and ensure that appropriate safety measures are taken. The centre has a Health and Safety Policy implemented by all staff. This is available upon request.
We will only allow children to leave with known adults listed on the admissions form, so please ensure that we know if someone different is to collect your child. If they haven't been before, a password will need to be set up.
The Children's Centre is enclosed by fencing on all sides. The outside play area is separate from the car park and the pedestrian entrance and path. Children are always accompanied when playing outdoors. People using the centre cannot enter the Nursery and Daycare rooms due to the security devices on all doors.
When dropping off and collecting children please use the main entrance. Dogs are not allowed in the Centre grounds, unless they are assistance dogs. Whilst we will try to ensure the safety and security of items we cannot be held responsible for anything lost or stolen.
Protection from the sun
When it is hot and sunny, it is advisable to provide a sun hat and protect your child with sun cream. The nursery provides areas of shade when children play outside. Please try to apply sun cream before bringing your children to the centre.
Protection from rain
To enable children to experience all weather conditions, we take children out after light and heavy rain for puddles. We have protective clothing for them.